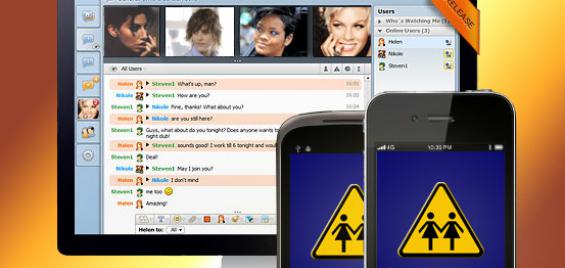 The new release of our SHOE Chat is now available! You can now chat anywhere using your iPhone, Android phone or Tablet PC... The SHOE Chat is now working on ALL devices.
Our SHOE Chat is now Mobile!
We are extremely pleased and excited to be able to announce, that we have upgraded the SHOE Chat. Besides a few smaller bug fixes there are two new features which many of you have been anxiously waiting for.
Mobile SHOE Chat Version
A lighter Chat version without flash in now available on our Mobile Site. This version can be used on all internet compatible devices. iPhone, Android phone or Tablet PC... Try it out! It´s so much fun :-)
Font Size in the input field
Many of you have complained about the size of the font in the chat input field. This has now been changed. As of now, you can select your font size and put away your reading glasses ;-)

Enjoy the upgrades and keep in touch with your SHOE friends on the road, at work or at home :-)