Network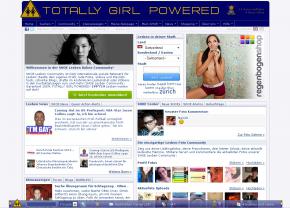 Huge Online Community for Lesbians all around the world. With personal Profiles, Videochat, Forums, Classifieds, Shop and more.
Founded: 1997
Website: www.shoe.org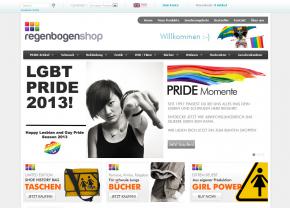 International Online Shop for Lesbians and Gays.
Selling all sorts of Lesbian and Gay Pride items aswell as Jewelry, Books, Movies, Clothing and more.
Founded: 1998
Website: www.regenbogenshop.com / www.shop4lesbians.com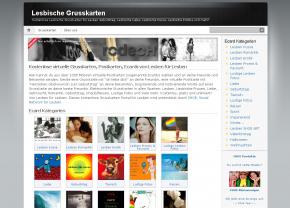 The free Ecard site for Lesbians
Online Website with over 1000 different.images for Lesbians. Of course you will also find cards for different occassions such as Birthdays, Weddings, Valentines Day, Halloween or Christmas.
Founded: 2002
Website: www.freelesbianecards.net